TV Series
Forgive Me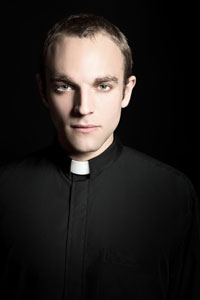 Drama (Canada)
12 X 30 minutes
Completion Date: July 2013
Forgive Me is a bold new series that breaks the seal of the Catholic confessional. A young priest grappling with his own demons, strains under the ever-growing weight of a small town's whispered secrets. His congregants confess a myriad of struggles ranging from the age old sins of lust and greed to more distinctly contemporary issues like reproductive technology and same-sex marriage. All the while, his own past and the stories that are entrusted to him can't remain untangled for long, and more will be asked of him than he ever imagined. Forgive Me is written and directed by Thom Fitzgerald, one of Canada's top feature filmmakers (Cloudburst, 3 Needles, The Hanging Garden.)
CAST:
Michael McLeod (Moderation Town)
John Dunsworth (Trailer Park Boys, Haven)
Jane Alexander (Cider House Rules), Olympia Dukakis (Moonstruck) and Brenda Fricker (My Left Foot) appear as guest stars.
Produced by Emotion Pictures in association with Super Channel.
Distributed by Emotion Pictures, based in Halifax, Canada.
For more information, please contact:
Sex&Violence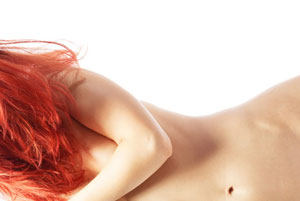 Drama (Canada)
6 X 60 minutes
Completion Date: July 2013
Sex&Violence is a groundbreaking dramatic series dissecting the grim world of intimate partner abuse through the eyes of a team of burning-out professionals who comprise the city's domestic assault response unit. Academy-Award winner Olympia Dukakis plays Alex, a fiery disbarred lawyer turned Victim Advocate. Alex is a tireless crusader who routinely breaks the rules by day, and blows off steam by night with a steady stream of lonely middle-aged men. Roach, played by Gemini Award winner Jennie Raymond, is a tough lesbian cop who shows almost as much contempt for the victims as she does the perps. Drucie, played by Gemini Award winner Jackie Torrens, grows increasingly resentful in her job as a child welfare worker charged with taking babies away from unfit parents while unable to become pregnant herself. A burnt out therapist with an agoraphobic wife, a jaded aging prosecutor experiencing a bisexual awakening and an increasingly sexually paralyzed women's shelter manager round out the ensemble of characters whose private lives are overwhelmed by sex and violence.
Sex&Violence is written and directed by Thom Fitzgerald,
one of Canada's top feature filmmakers (Cloudburst, 3 Needles, The Hanging Garden.)
Produced by Emotion Pictures in association with OUTtv.
Distributed by Emotion Pictures, based in Halifax, Canada.
For more information, please contact:
The Gospel According to the Blues
2010
A widow in her sixties, Momma-Lou is a pillar of her community and her church, where she sings gospel in the choir on Sundays, lifting her joyous voice to the Lord. But each day, she must watch the neighbourhood around her slipping deeper into poverty and despair. Momma-Lou's son Gideon has the blues, too. A college graduate, he struggles without success to find a job that will provide properly for his wife Cherlene and their two young children. Frustrated and angry, he turns to the one line of work that seems to promise an easy path out of poverty. The knowledge that her son profits from the very drug trade that has ripped the community apart is more than Momma-Lou can bear. When Gideon's criminal activities endanger her grandchildren, she faces a terrible choice. What price is Momma-Lou willing to pay to remove Gideon and his drugs from her life - for good?
Find out more at IMDB, the Internet Movie Database.